OS Name/Version: Ubuntu 20.04
Product Name/Version: AMP Instance Manager v2.3.3
Problem Description:
When trying to (re)install AMP, I stumbled across the following problem.
Normally, on my other instances, where I installed AMP for the first time, it went fine. I could also access the AMP in my browser via the correct IP address and port.
When (re)installing AMP on my instance, it went wrong. Down below the installation progress, with the error (marked in red).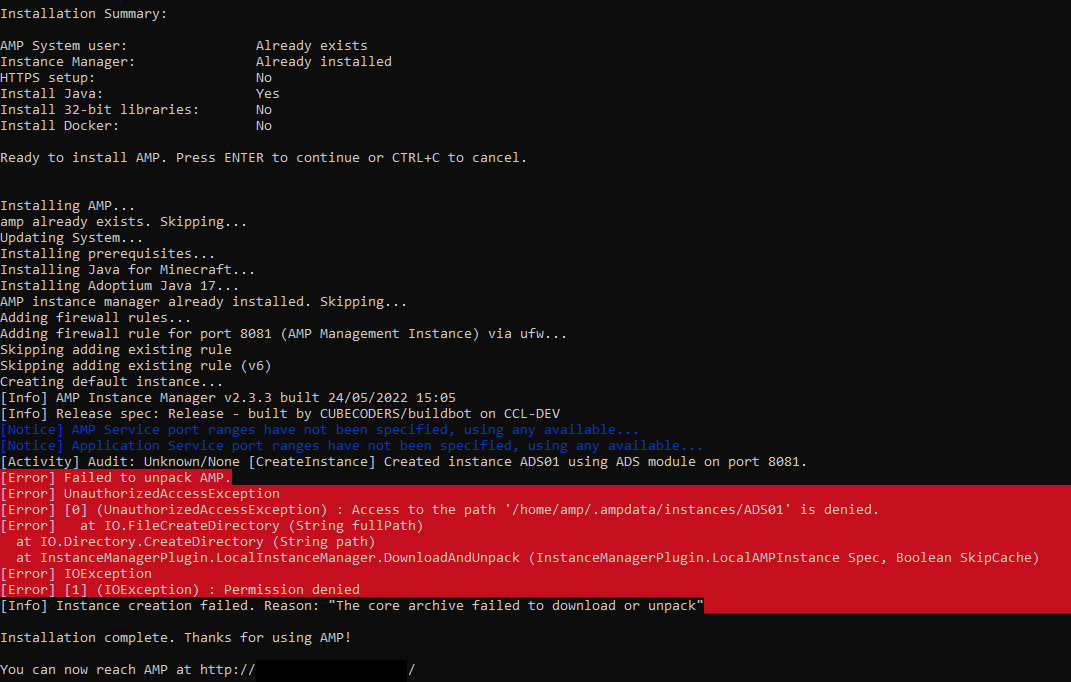 Strange enough, the installation wizard doesn't create a folder, named AMP, in /home/AMP. On other instances it did create the correct folder, but now it won't generate.
Steps to reproduce:
Install AMP
(Delete AMP) - Optional
Reinstall AMP
(Installation problem)
Actions taken to resolve so far:
Removing AMP and reinstalling
Making folder in /home/amp
Setting up correct firewall ports (8081)
What else?
If you need any info, let me know.
Thanks in advance.