OS Name/Version:
Ubuntu 22.04.1 LTS (GNU/Linux 5.15.0-56-generic x86_64)

Product Name/Version: (Always use the full version number - not 'Latest')
AMP Release "Halimede"
v2.4.1.2, built 21/12/2022 17:54

Problem Description:
It seems the cloud backup s3 authentication region header option has no effect now, at least during my testing on OVH s3 compatible buckets, I tried SIX different endpoints, all gave the us-east-1 region error, the one it is currently set to should have it's region flag set to… "bhs" if I recall (without quotes). I will include some images of the error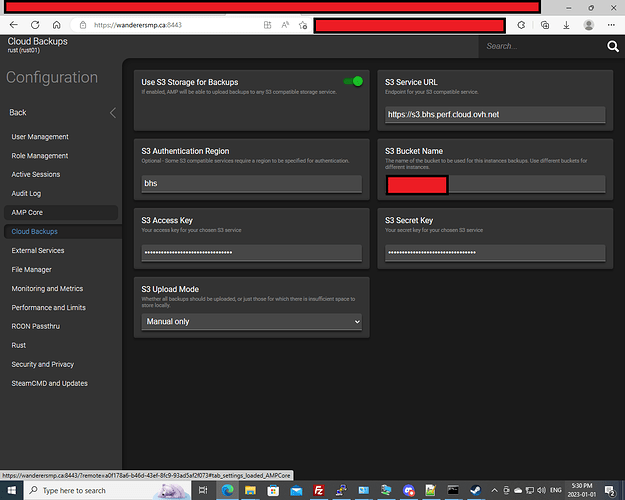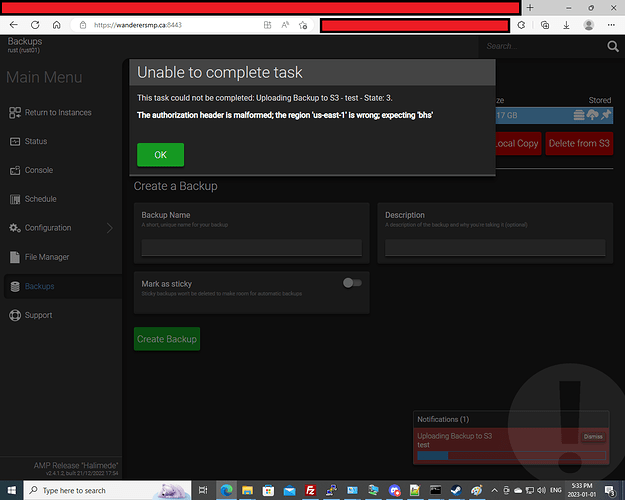 Steps to reproduce:
Freshly install or upgrade AMP, existing installs need the latest versions
Configure cloud backups to use OVH s3 compatible buckets
Set the required region auth header
Create a backup
Attempt to upload said backup. Should give region auth header error
Actions taken to resolve so far:
I have tried multiple forms of OVH s3 compatible services, all of them gave this error. I'm unsure of what the cause of this issue is. No matter what region I try to use, same error.
Also, I asked for help with this 10 days ago, and got ignored. So I am providing more details for you as I likely didn't provide enough information or did it wrong, and because more details have made themselves known to me about this issue due to testing.