OS Name/Version:
TrueNAS Scale/22.02 (controller); Windows 10/21H2 (Target)
Product Name/Version: (Always use the full version number - not 'Latest')
AMP/2.3.2.4 (licenced as Network Edition)
Problem Description:
I'm having issues with template permissions/roles.
I have a Controller and a Target Instance set up. Both the Controller and Target have been reactivated with my Network Edition licence key.
On the target, I have multiple Game Host Instances.
I created a new template role and assigned permissions as per the documentation here:
I've assigned this role to an account, (this is the only role for this account) and now the role has access to all of the selected settings at the ADS Controller level.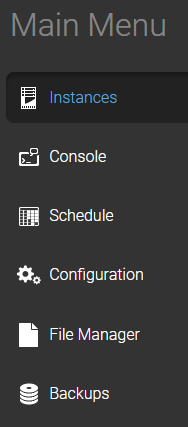 I have verified that everything is still greyed out for that role at the Controller level. I can confirm that removing the permissions from the role at the Game Instance removed the access at the Controller level.
Steps to reproduce:
Step 1
Create Template Role

Step 2
Make sure that all settings at Controller level are greyed out.

Step 3
Change settings on the Game Host Instance to enable access.
Actions taken to resolve so far:
I've tried different naming conventions for the role.
I've tried using the "disable," setting for permissions at the Controller level. (this disables everything from the controller down to the Game Host Instances, which is the behavior I would expect.)
I've tried creating the Template Role at the Target ADS Instance… Same result. Changes to the Template Role at the Game Host Instance propagate back up to the controller.