Note - If you do not fill in every section below, your post won't be answered - you must provide the steps you have followed so far and the actions you've already taken. Make sure to remove this notice from your post too.
OS Name/Version: Ubuntu 22.04 LTS
Product Name/Version: AMP Instance Manager v2.4.1.2 built 21/12/2022 17:55
Problem Description:
After recent update had issues connecting from Hybrid instance to my Target server.
Authentication Failure
The remote server rejected the login credentials: Token Rejected

Please check configuration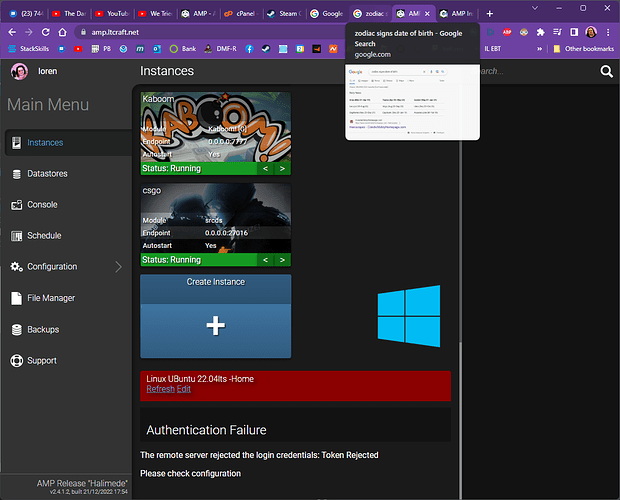 Steps to reproduce:
Actions taken to resolve so far: