System Information
| Field | Value |
| --- | --- |
| Operating System | Windows - Windows 10 Home on x86_64 |
| Product | AMP 'Decadeus' v2.4.6.4 (Mainline) |
| Virtualization | None |
| Application | Valheim |
| Module | GenericModule |
| Running in Container | No |
| Current State | Ready |
Problem Description
Issue
Game: Valheim (Through Steam)
Platform: Windows 10
Game Version: 0.217.14 (public stable, not PTB)
Mods: There are originally 82 mods - but for this particular error I have none installed client-side or server-side due to this issue. Previous attempt to log in had all mod installed and updated both server and client sides which resulted in no connection so I yanked all of them and tried again with the same 'Failure to Connect' issue.
I have been attempting to figure out what is going on for the last 6ish hours. I was able to log in and play last night with no issue, I have no idea what has happened between 11:30 pm EST and 3:45pm EST the next day. No computer updates, no game updates, nothing I can think of that would mess with the fact my servers aren't able to be seen in-game.
I have done a full uninstall and reinstall 3 times, and have also made two other 'blank' servers (no mods, never logged into, etc) and none of them are showing up in the Servers list in-game despite being started/on through the web browser.
Not really much of a detailed description, sorry, and I am unsure of how to exactly go about explaining it in further detail. For some reason the server, despite being on and started (according to the 127.0.0.1:8080 site), the server itself is unable to be found in-game.
Here are screen shots of the Bepinex window, in-game server list and AMP web browser menu. Can only do two links since i'm new so two are combined into one (serverlist and bepinex)
Bepinex & Server List :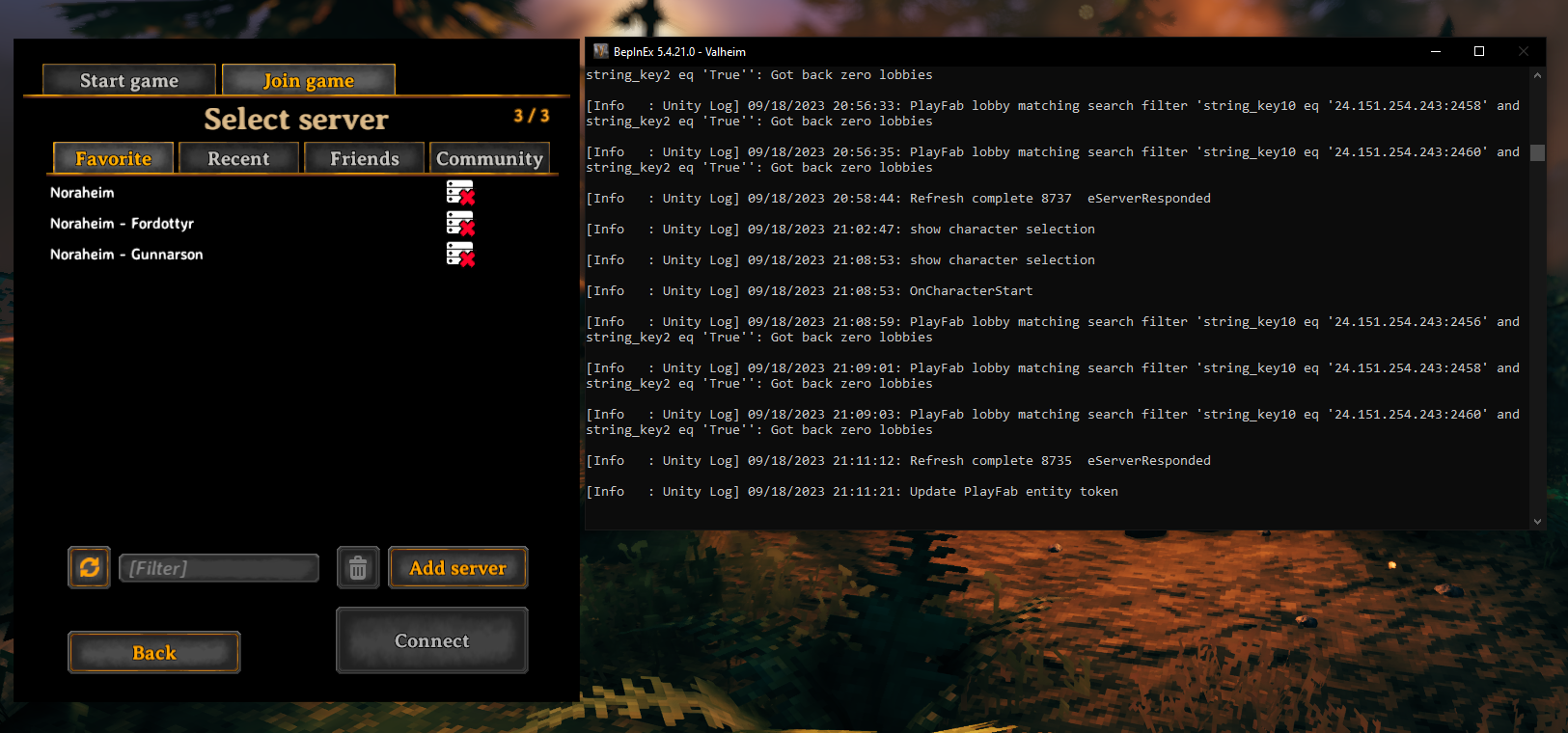 AMP in-browser interface :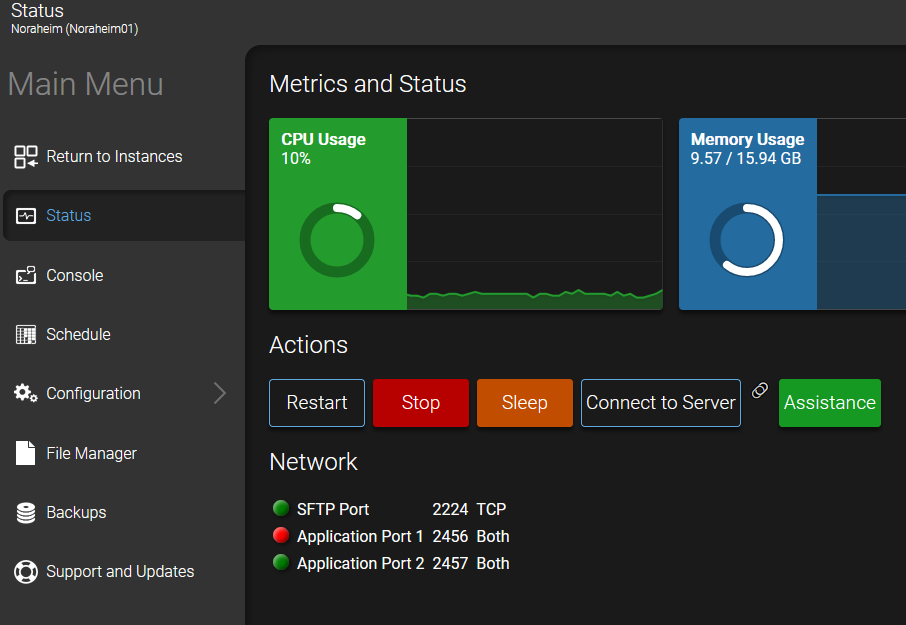 Reproduction Steps
Start my server.
Load my game (Valheim)
Choose character, bring up server list
Server is marked with X, meaning unable to be found.