OS Name/Version: Ubuntu 20.04
Product Name/Version: AMP Release "Triton" v2.3.2.10, built 21/04/2022 15:09
Problem Description:
My server has 64g memory and no matter what I change the Container Memory setting to for an instance, it always shows that the full memory is available to the instance and can go above what I have set.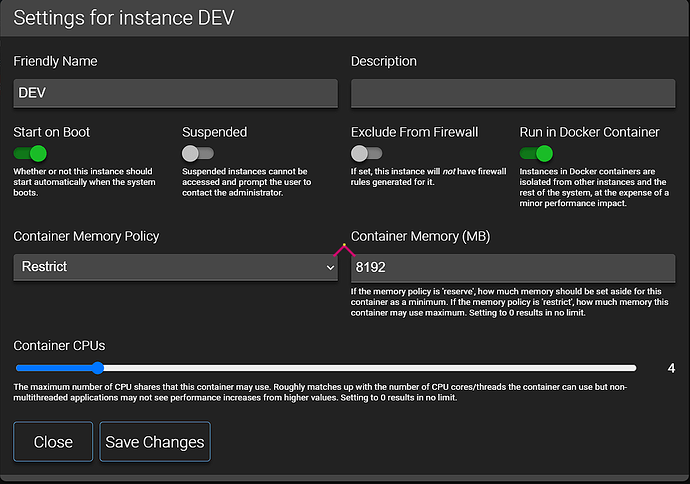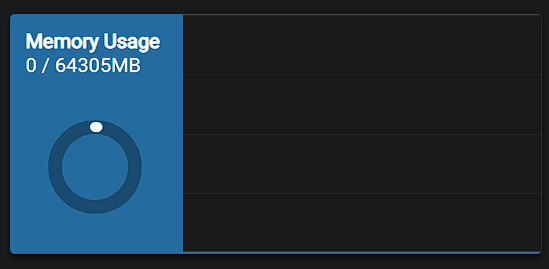 When I run docker inspect AMP_DEV, the output shows memory is set to 0 while the other settings seem fine (i.e. nanocpu shows the correct number).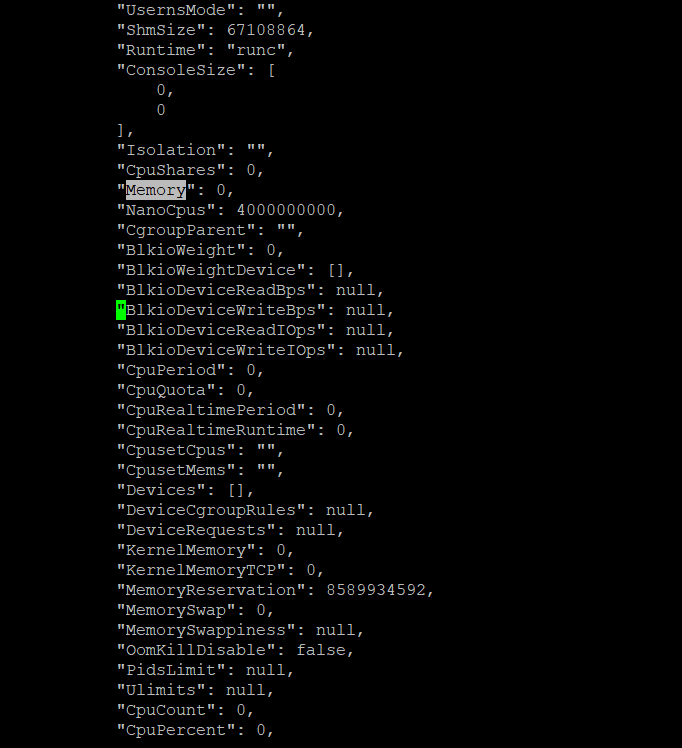 Steps to reproduce:
Create an instance
Set container memory
Doesn't change in instance
Actions taken to resolve so far:
Restarted instance: no change
Restarted ADS: no change
Restarted machine: no change
Deleted and recreated instance: no change
It doesn't matter how many instances I have either. I set my main game server instance to 48g and it shows 64g when managing the instance. I set my second "dev" instance to 8g, shows 64g and goes over 8g when rust is started.