OS Name/Version: Ubuntu 22.04.1 LTS
Product Name/Version: AMP 2.4.0.10
Problem Description:
Hello, I am trying to create an instance for ARK however all I get is a "ARK could not be installed" error with no real extra info.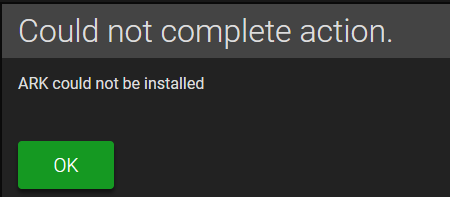 I will be honest, I haven't tried much to resolve this as I have no clue where to start given my complete inexperience with ARK as a whole. I am assuming I am missing some form of dependency?