OS Name/Version: AlmaLinux 9.2 (Based off of RHEL and almost exactly same as Rocky)
Product Name/Version: AMP : There is no version, unable to install
Problem Description: I am unable to install. After sudo su -l and escalating to root, I tried to run your script. It hangs on installing via package manager. I'll share screenshot as the log does not work.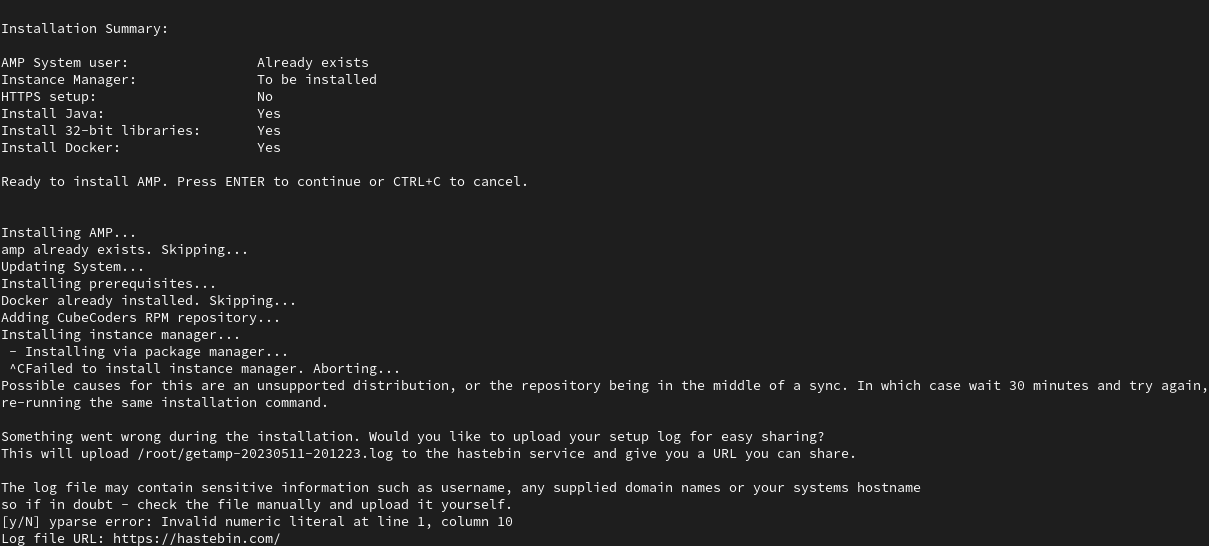 Steps to reproduce:
Step 1: sudo su -l
Step 2: bash <(wget -qO- getamp.sh)
Step 3: Follow steps
*Step 4: CTRL C after sitting at installing via package manager for about 20 minutes. Firewall shows no packet activity on machine.
Actions taken to resolve so far: Attempted to install multiple times. Attempted to view log to see if I can discover what went wrong but log doesn't exist and doesn't upload, issue with yparse. Ran a system update just in case the script missed anything. Disabled IPV6 on the host in case it was causing issues.