OS Name/Version: Windows 10
Product Name/Version: AMP Release Triton V2.3.4.4
Problem Description:
New user here just trying to set up a satisfactory server on a spare PC. I tried to follow the youtube video and once I had the instance set up, updated, and running Steam can't seem to recognize that the server is running. I tried using the connect to server button and got the below: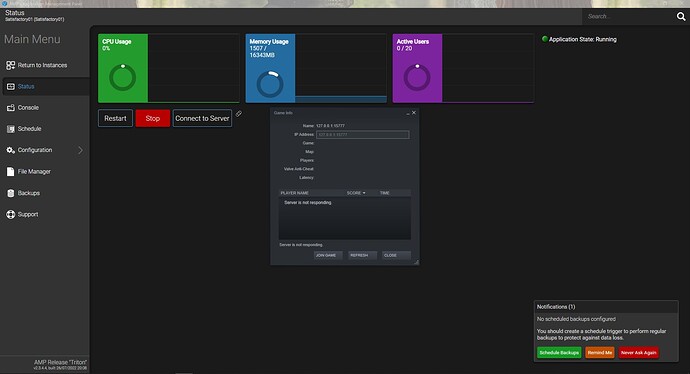 Steps to reproduce:
Create Satisfactory instance
Change to experimental
Click update, wait for it to complete
Click Run
Click connect to server
Actions taken to resolve so far:
I have deleted and recreated the instance multiple times. Tried changing the IP to all 0s and back to default. Tried experimental and Early Access, no change.